Further work
International Rescue Committee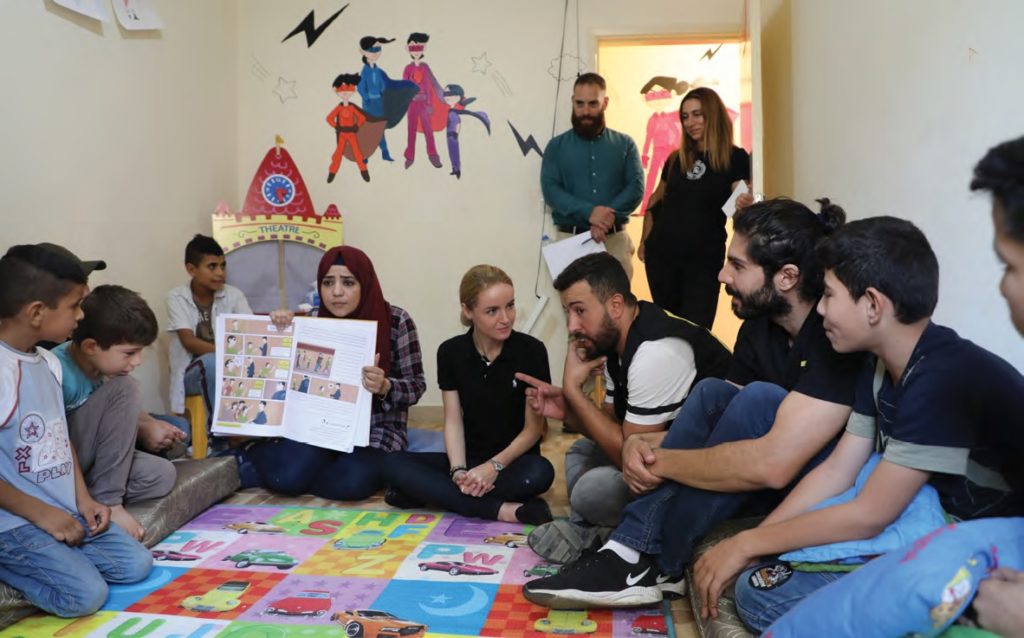 IRC Safe Healing Learning Space, Lebanon.
Our partnership with the International Rescue Committee (IRC) started in 2013 with support for education and later health initiatives for the victims of the Syria conflict.   In 2016, we ran the hugely successful Hands Up for Syria (HUFS) appeal in partnership with the Asfari and Hands Up Foundations, focusing on the educational crisis for Syria's displaced and refugee children and  the urgent need to stop them becoming a lost generation.  Including matching funding from the Said and Asfari Foundations, over £8m was raised.  In the following three years, the beneficiaries of the HUFS appeal – IRC, Save the Children and the UN Refugee Agency, UNHCR – reached over 100,000 Syrians giving young people desperately needed educational opportunities and hope for a better future.   You can view the final HUFS report here.  IRC's role in this work was the Building the Next Generation of Syrians programme in Lebanon and Jordan.  In Lebanon, the IRC had developed a community-based early childhood development programme to provide children with stable, nurturing environments and cognitive and social-emotional development appropriate for children who had witnessed war and displacement.  The focus in Lebanon was on early education with literacy and numeracy classes and psychosocial support, targeting street and working children and removing the many barriers to education which they face.  In Jordan, the project aimed to create livelihoods for Syrian young people, focusing on employability skills training, apprenticeships, business skills training courses, start-up grants and mentoring activities.
In 2018, to secure the continuation of IRC's vital work,  we ran the Building a Better Tomorrow appeal in partnership with the Asfari Foundation.   Again including matching funding from the two foundations, this raised over £5m and has supported a further four-year partnership in Lebanon with the IRC which started in early 2019.  At that time, the deteriorating economic situation and related civil unrest contributed to a sharp increase in the number of children working on the streets, as families grew desperate to make ends meet. Refugee children and young women continued to face substantial barriers to accessing an education. The IRC has worked hard to remove some of these barriers.  In the first year of this programme, 4,288 children, young people and their families were reached directly with education and support services. A further 21,440 people were reached through cash assistance and community actions.  You can view the first year's report here and watch a short video here.
Read more about IRC's Building a Better Tomorrow programme here.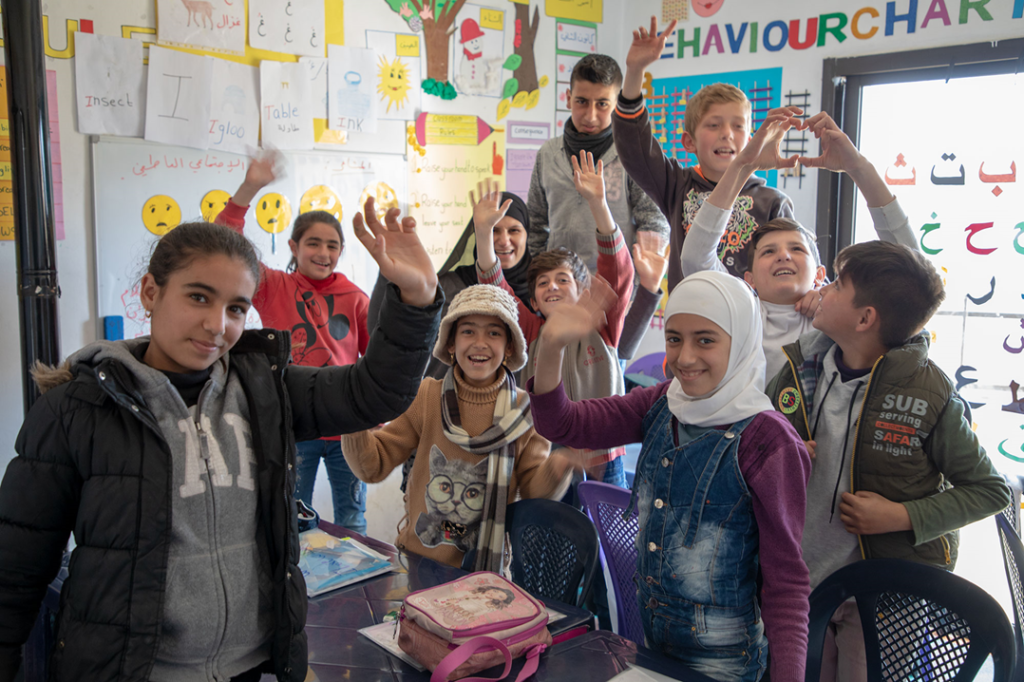 Click here to see a snapshot of 10 years of partnership between the Saïd Foundation and the IRC.