Saïd Rhodes Forum
Saïd – Rhodes Forum on Syria, Jordan, Lebanon and Palestine
Oxford, 22 – 23 February 2020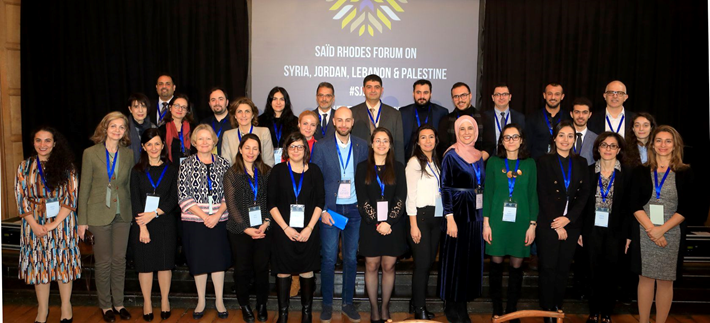 Purpose and Objectives
The Saïd – Rhodes Forum on Syria, Jordan, Lebanon and Palestine took place from 22 to 23 February 2020 at Rhodes House in Oxford. It celebrated the historic partnership between the Saïd Foundation and the Rhodes Trust to establish the Rhodes Scholarships in the region since 2017. Through an intergenerational and interdisciplinary approach, the conference focused on three themes: economic development, health, and culture and education. In the presence of complex geopolitical realities, it addressed the questions of how the region can reshape its future based on those pillars.
Speakers
The Forum brought together some of the most respected voices and experts from and on the region. A total of thirty two speakers addressed the topics of the conference.
Participants
The Forum convened more than 150 participants from the Saïd (31 participants) and Rhodes (25 participants) Scholars communities, as well as speakers, Oxford and other universities' students and Trustees of the Saïd Foundation.
Photos from the forum can be found here.
Videos of some of the forum panels and talks can be watched here.