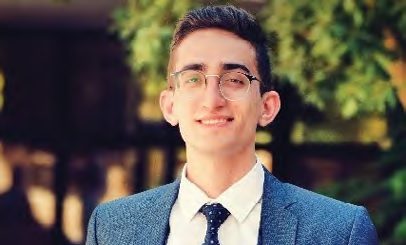 Shahem Al Boni was born to a well educated and financially stable family until the war eradicated all their dreams and they were forced to leave everything behind and seek refuge in Jordan. All he could see was a dark looming future, without a home country to take him in and no money to continue his education. 
Shahem achieved the highest score in his high school exams and was the top of his class in Jordan. While he could study any major of his choice, he was unable to fund his studies. His only hope was to secure a scholarship, so he devoted his time to look for scholarship opportunities.
He learnt about DAFI scholarships through an online search and applied enthusiastically, hoping for his dream to study medicine to become true. He was awarded the scholarship in recognition of his high academic performance in school.