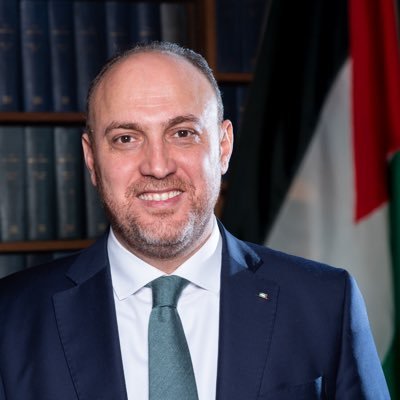 Dr Husam Zomlot, from Gaza, Palestine was supported
by the Saïd Foundation to pursue a PhD in International
Political Economy from SOAS University of London in
2000.
Dr Zomlot was a professor of Strategy and Public Policy
at Birzeit University in Palestine, where he co-founded
and chaired Birzeit School of Government, and held a
number of teaching and research positions at Harvard
University and the University of London.
His professional experiences include working as an
economist at the United Nations and as an economic
researcher with the London School of Economics and
the Palestine Policy Research Institute.
Ambassador Dr Zomlot is currently the Head of the
Palestinian Mission to the United Kingdom. Prior to
his appointment to the UK, he served as Ambassador to
the United States (Head of the PLO General Delegation
to the United States), and Strategic Affairs Advisor to
the Palestinian President. Dr Zomlot's previous official
roles include serving as Ambassador-at-large for the
Palestinian Presidency and Director of Fatah Foreign
Relations Commission.