The winner of the Saïd Foundation's 2023 Alumni Achievement Prize is announced.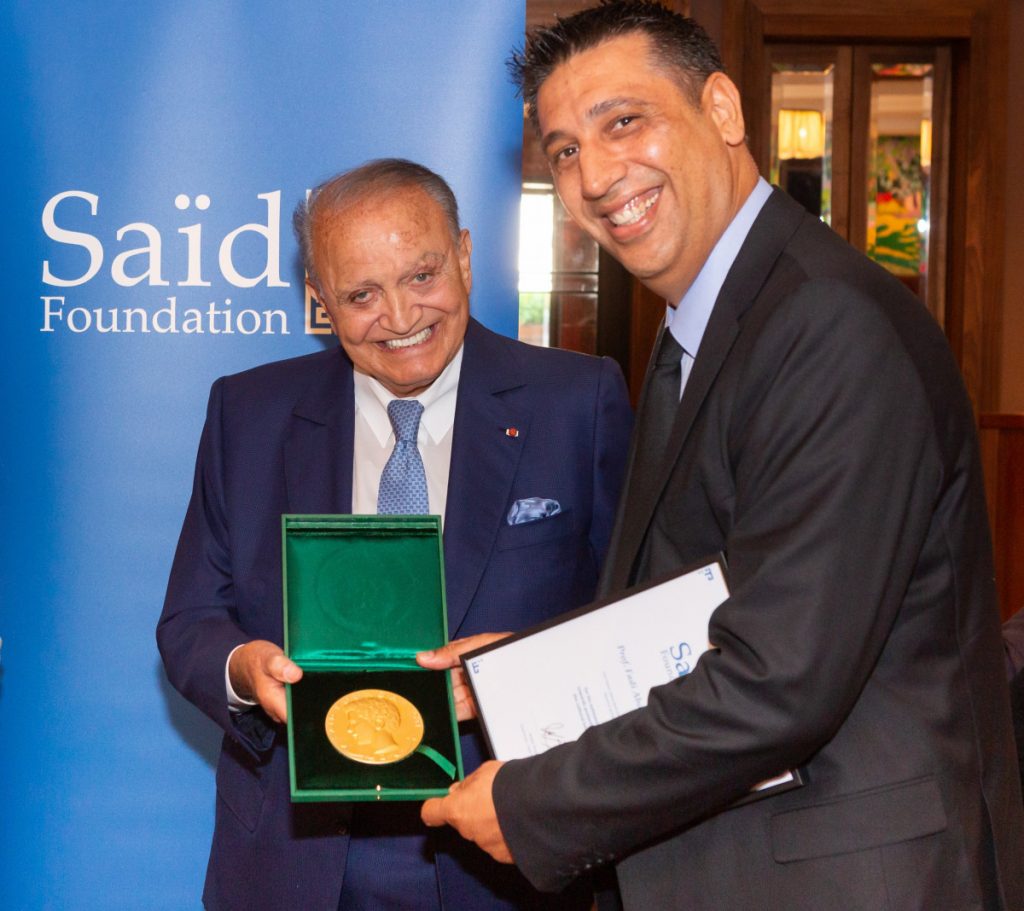 The Saïd Foundation is delighted to announce that the Jordanian alumnus Prof. Fadi Abdullah Bala'awi has won the Foundation's 2023 alumni achievement prize. The prize is awarded to an individual judged to have contributed significantly to the development of the Levant region and to have shown a positive impact on their studies as a Saïd Foundation Scholar.
Prof. Fadi Abdullah Bala'awi is a renowned expert in heritage site conservation and management. He was supported by the Saïd Foundation to study for an MA in Principles of Conservations and a Ph.D. in Archaeology at the University College London between 2001-2005. Prof Bala'awi currently works as the Director General of the Department of Antiquities, a government organisation that oversees cultural heritage management and conservation work as well as archaeological research in Jordan. In this capacity, he assumes a critical position in safeguarding and showcasing Jordan's rich archaeological treasures.
Prof Bala'awi has developed with his team, Jordan's National Archaeological Heritage Strategy which serves as a road map for developing the heritage sector in Jordan for the next five years. He launched several major projects at the Department of Antiquities including a project that aims at hiring almost 9000 university fresh graduates to work on short-term projects in national archaeological sites, and another project that creates sustainable livelihood opportunities for Syrian refugees and vulnerable Jordanians by involving them in projects in the cultural heritage sector in Jordan. He holds several other positions at the Jordanian's Ministry of Tourism and Antiquities including a Member of the National Tourism Council, the Vice-President of the Build Heritage Committee, and a Member of the Site Management Committee.
Prof Bala'awi has worked as a professor and researcher for more than 15 years and has held senior academic and administrative roles at the Hashemite University in Jordan. He worked as the Dean of Queen Rania School of Tourism and Heritage at the university and successfully re-developed the curriculum of the school's academic programmes, bringing them in line with international academic standards. Prof Bala'awi also holds various prominent positions in national and international organisations related to tourism and heritage. He is a Board member of the Jordan Museum, the Jordan Tourism Board, and the Baptism Site Commission. He is also the founder and former Vice-President of the International Council on Monuments and Sites for many years, a member of the Sustainable Development Goals Working Group and the advisory board for the World Heritage Site of Petra.
The prize announcement was made at the Foundation's annual lunch held on 10th June and the prize medal was presented to Prof. Fadi Abdullah Bala'awi by our Chairman Mr Wafic Saïd.
Watch this video in which Prof. Bala'awi talks about his remarkable achievements in protecting and preserving the cultural heritage of Jordan.