The Saïd Foundation publishes its 2021 annual review
The Saïd Foundation is delighted to share its 2021 annual review.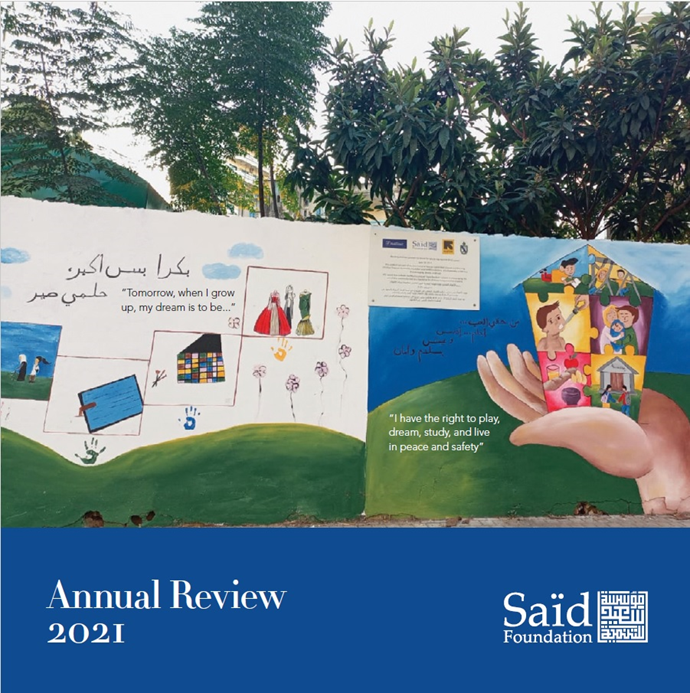 In his foreword to the review, our Chairman Mr Wafic Saïd highlighted that the Foundation has been able to make a difference in the lives of nearly 200,000 Syrian refugee children and young people. The Foundation provided emergency humanitarian assistance to the victims of the Syrian conflict for several years, then shifted its focus to supporting long-term educational programmes due the unfortunate protracted nature of the conflict.
The Chairman also bade farewell and expressed his gratitude to Professor Peter Tufano, the longest serving dean of the Saïd Business School, who for the past 10 years has brought more innovation to the school through introducing new programmes and attracting more diverse cohorts from around the world.
In 2021, the Saïd Foundation celebrated the start of the Osney Power Station redevelopment project which will transform the station into a world class executive education centre for leaders from around the world. We also welcomed another cohort of bright students from the Levant region who are studying at some of the UK's top universities.
The review features inspirational stories of the impact our alumni have been making in their fields and countries including a profile of our 2021 alumni achievement prize winner, Sulieman Mleahat, who contributed significantly to the development of the preschool education sector in Palestine.
Read the 2021 annual review here.