Saïd Foundation Welcome Lunch 2021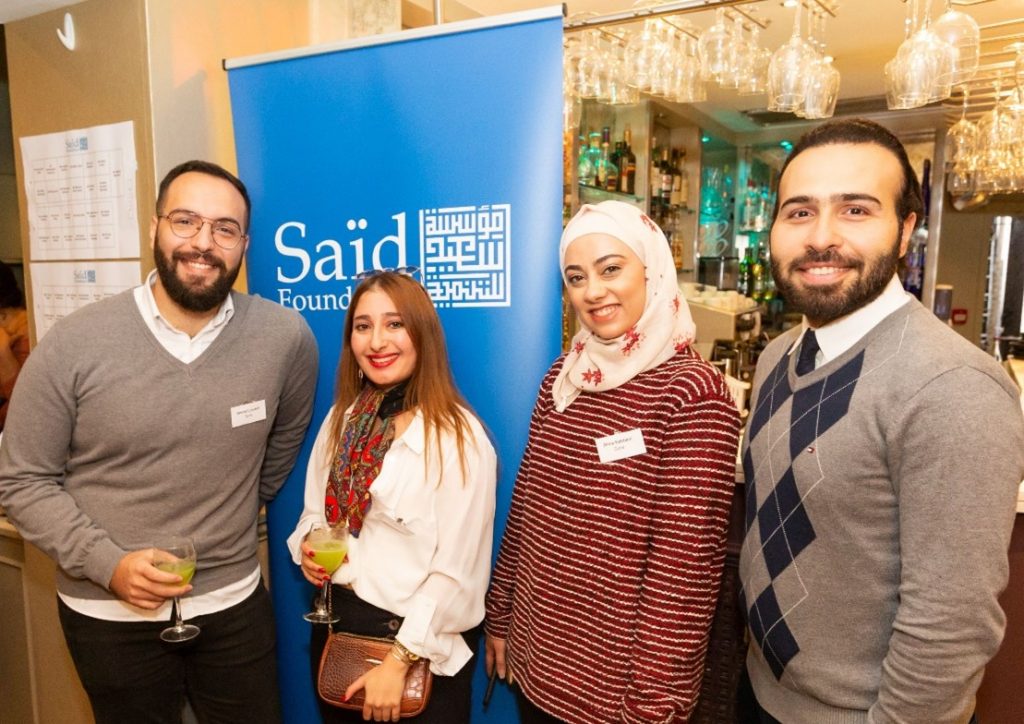 The Saïd Foundation was pleased to officially welcome our 2021/22 scholars to the UK at an event held on Saturday 13th November.
The scholars attended a welcome lunch in central London hosted by Mrs Rosemary Saïd, where they were able to meet with the Chairman and trustees of the Foundation. Mrs Saïd congratulated the scholars on being awarded a Saïd Foundation scholarship and encouraged them to make the most of their time in the UK.
Prior to the lunch scholars attended a morning session on academic writing, to help equip them with the skills needed to successfully complete postgraduate studies at UK universities.
The Saïd Foundation is supporting 30 scholars from Syria, Jordan, Lebanon and Palestine for postgraduate studies in the UK. We were also joined by Rhodes SJLP scholars and our Saïd Jusoor scholar at St Antony's College University of Oxford.