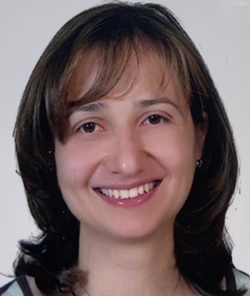 Dr Balsam Ahmad, PhD, FFPH
UKPHR- FR0957
I am a fellow of the Faculty of Public Health and have completed accredited public health training in England (the North East Region) in 2018. My academic background is in pharmacy, environmental epidemiology and public health. In 2013, I obtained a PhD in Public Health from Newcastle University, where I have been an associate lecturer for the last ten years.
I have twenty years of experience in public health at global, national, regional and local levels working across different sectors and organisations. These include international non-governmental organisations, the voluntary and community sector, the NHS, local government, academia, the private sector and the civil service working across government. On the 1st of June 2020 I joined the North of England Commissioning Support Unit (NECS) and the Newcastle upon Tyne Hospitals NHS Foundation Trust as a Consultant/Honorary Consultant in Public Health. This is a new post and one of a few in provider trusts in the NHS. Prior to that I worked as a Locum Consultant in Public Health at Durham County Council where I led the Best Start in Life and Children, Young People Mental Health and the COVID-19 planning and response across the Council and partnerships.
I have passion for and experience in leading capacity building activities, improving the quality of care, embedding equity in services, health in all policies and a culture of research into practice. I have published widely on a variety of topics. Most in recent years were with service and practice partners.
In 2014 I received the Rebecca James Baker Award from the International Society for Environmental Epidemiology for "Scientific excellence, integrity, compassion, resourcefulness and patience in cross-cultural research for the improvement of public health".