The Second Saïd Rhodes Forum in Oxford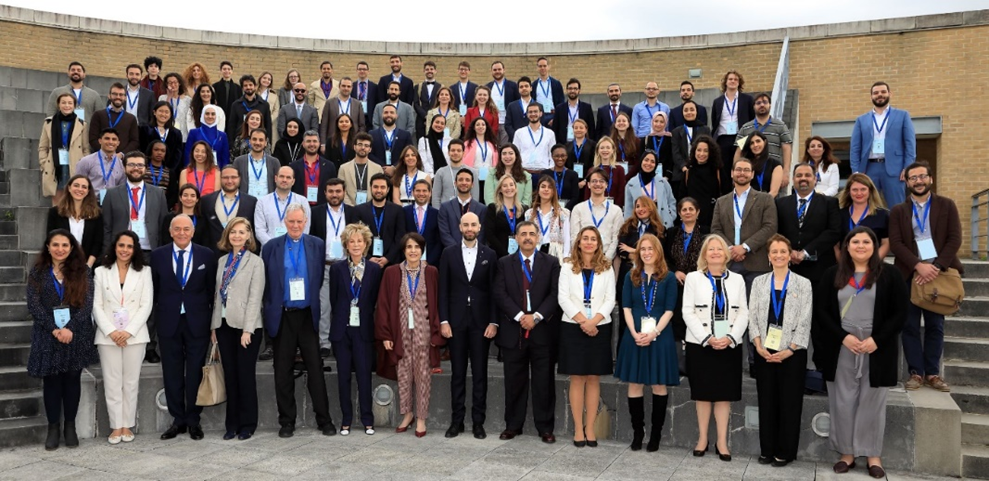 The second Saïd Rhodes Forum on Syria, Lebanon, Jordan, and Palestine (SJLP) took place on 21st May at the Saïd Business School in Oxford. The one-day hybrid forum was jointly organised by Rhodes SJLP scholars and Saïd scholars and alumni. It explored the past, present, and future of the Levant region under the themes of governance, economy, and culture.
The Forum brought together some of the most respected voices and experts from the Levant region including the Palestinian academic and poet Tamim Al Barghouti, the Syrian American business leader Rania Succar, and Saïd scholar, documentary-maker and activist Waad Al-Kateab. Among the other speakers were Saïd Foundation alumni of prominence within their fields including Dr Maha Shuayb and Barik Mhadeen.

Video recordings of the Forum's keynote speeches and panels can be watched via the links below:
The Saïd Rhodes Forum at the University of Oxford brings together Rhodes and Saïd scholar communities and renowned experts to discuss the current realities of the Levant region and to propose practical solutions to the challenges facing the region. The Forum is held as a celebration of the historic partnership between the Saïd Foundation and the Rhodes Trust which enables outstanding students from Syria, Jordan, Lebanon, and Palestine to complete graduate studies at the University of Oxford for at least two years.
All photographs are from the Rhodes Trust.