The Saïd Foundation publishes its 2022 annual review
The Saïd Foundation is delighted to share its 2022 annual review.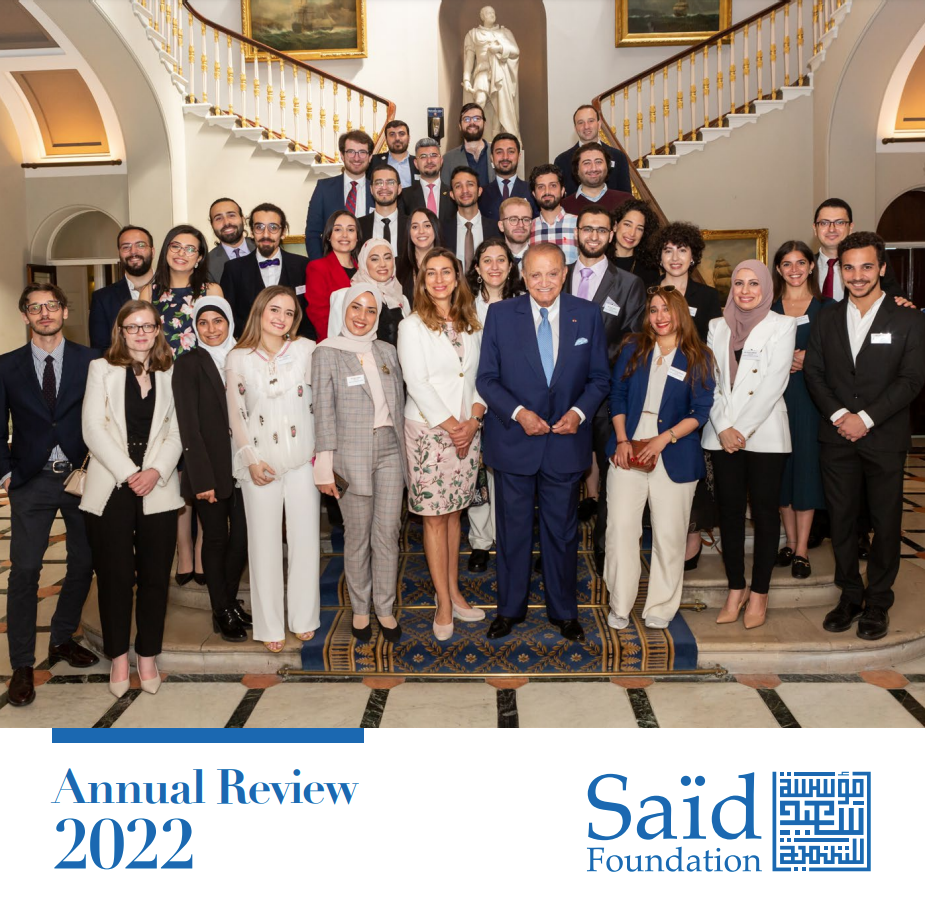 In his foreword to the review, our Chairman Mr Wafic Saïd highlighted that the focus of the Foundation's scholarships programme has always been on academic excellence. In 2022, we welcomed Imperial College London, world-renowned for its excellence in STEM education and research, as a new university partner.
The Chairman also extended a warm welcome to Professor Soumitra Dutta, the new dean of the Saïd Business School. The school programmes continued to be highly ranked globally and attracted more diverse cohorts from around the world.
In 2022, the Foundation held the second Saïd Rhodes Forum on Syria, Jordan, Lebanon, and Palestine at the University of Oxford. The Forum, held in partnership with our valued partner the Rhodes Trust, brought together Saïd and Rhodes scholars along with renowned experts to discuss the challenges facing the Levant region.
The review also features inspirational stories of the impact our alumni have been making in their fields and countries including a profile of our 2022 alumni achievement prize winner, Dr Kinda Alshaikhahmed, who made a significant contribution to scientific and medical research.
Read the 2022 annual review here.