Saïd Foundation Annual Lunch 2023
The Saïd Foundation's Annual Lunch and Prizegiving Ceremony took place on Saturday 10th June at The Beaumont in London.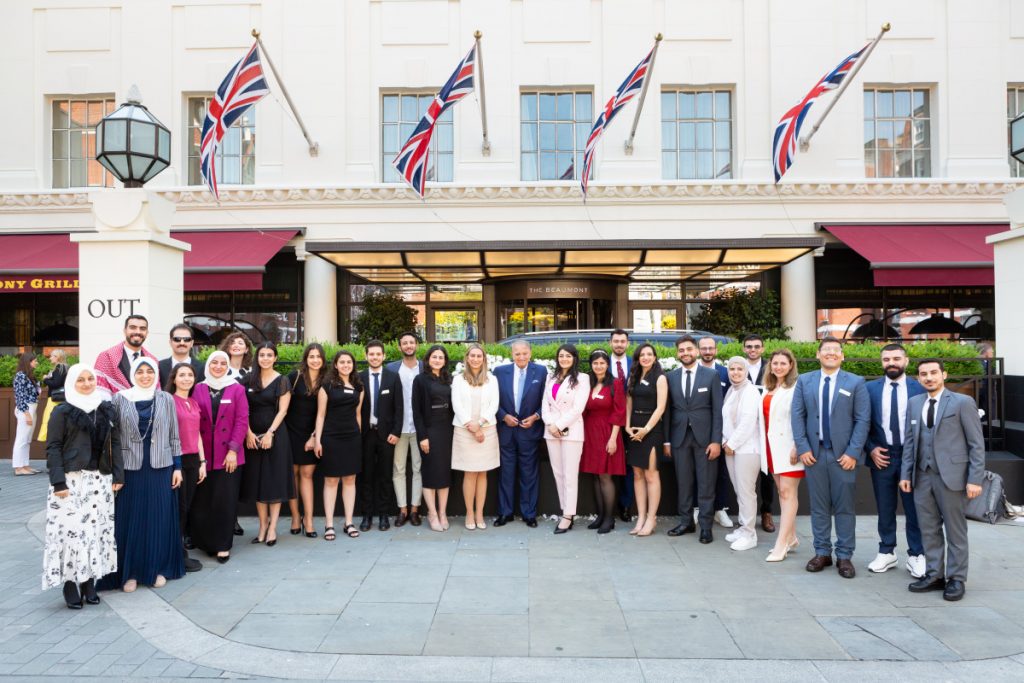 The lunch was hosted by Mr and Mrs Wafic Saïd and was a celebration of the end of the academic year for our Saïd Foundation scholars from Syria, Jordan, Lebanon, and Palestine who are currently being supported by the Foundation with their studies at UK universities, Saïd Rhodes scholars and the scholars at the Saïd Business School at the University of Oxford.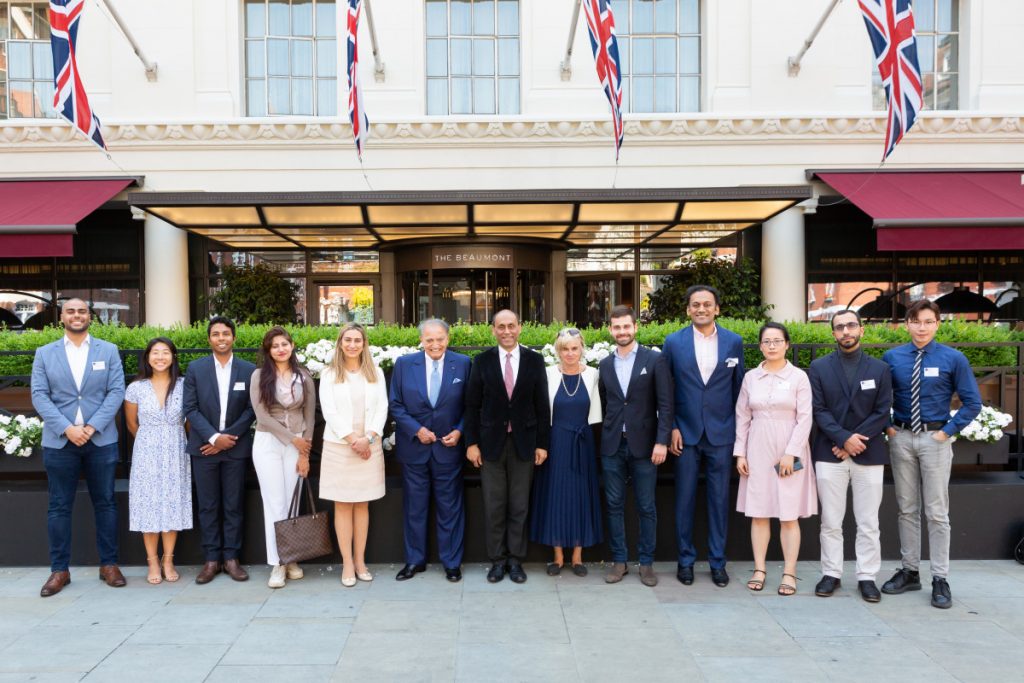 At the lunch, our Chairman Mr Wafic Saïd presented the Saïd Foundation Alumni Achievement Prize medal to the 2023 prize winner Prof Fadi Bala'awi from Jordan. Prof Bala'awi is a renowned expert in heritage site conservation and management who currently works as the Director General of the Department of Antiquities, a government organisation that oversees cultural heritage management and conservation work as well as archaeological research in Jordan. In this capacity, he assumes a critical position in safeguarding and showcasing Jordan's rich archaeological treasures. Read Prof Fadi Bala'awi's full biography here.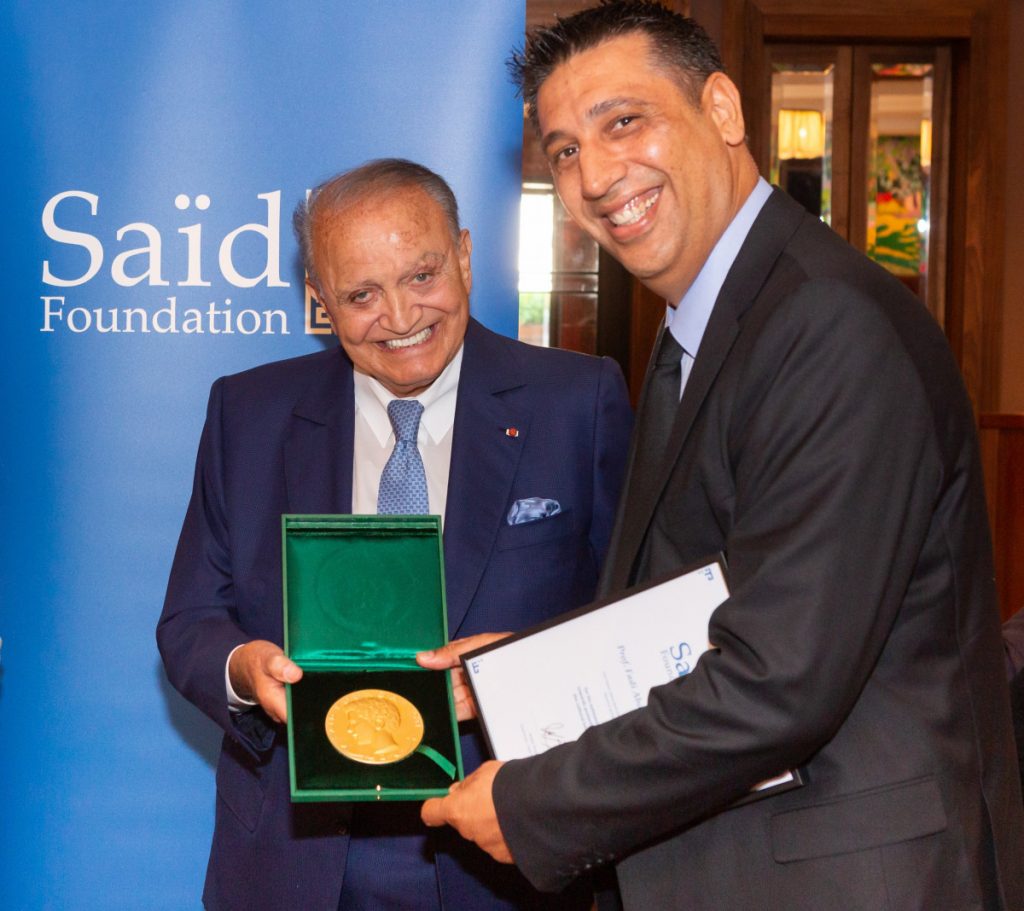 The Jordanian ambassador to the UK, H.E. Mr Manar Dabbas, presented a special gift to our Chairman Mr Wafic Saïd on behalf of the Ministry of Tourism and Antiquities in recognition of his generosity and philanthropy that has enabled hundreds of talented young people from the Levant region to receive high quality education in the UK.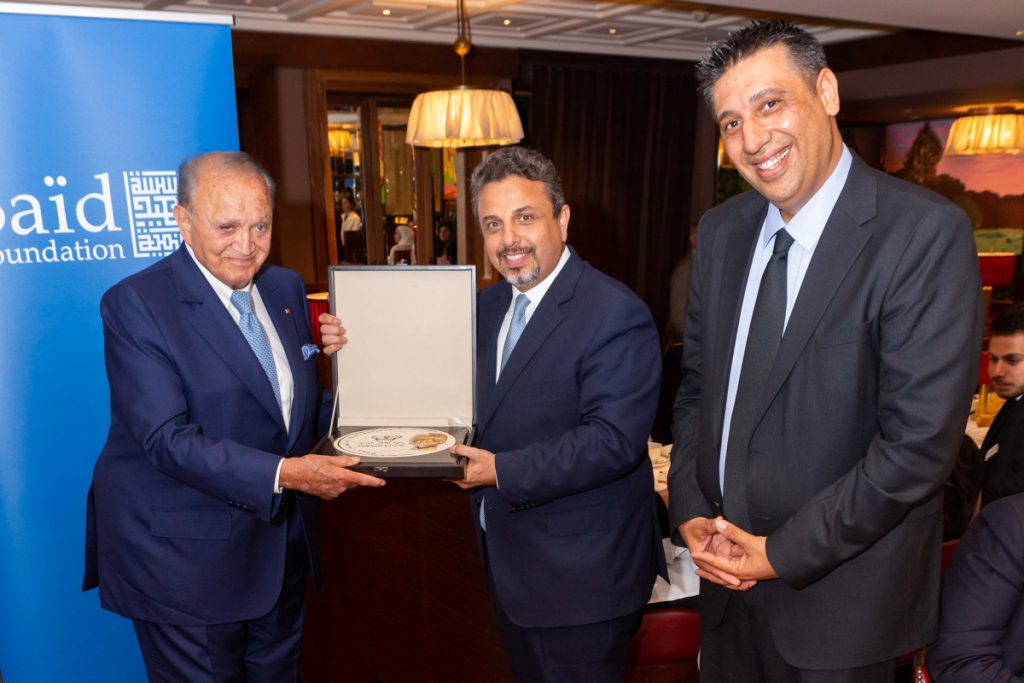 Revd Jonathan Aitken, a founding Trustee of the Foundation, delivered a speech in which he emphasised that the Foundation's scholarships are awarded based only on merit. Revd Aitken also shared with scholars the inspiring story of Dr Rida Saïd, our Chairman's father, who founded the first university in Syria, known today as Damascus University. He concluded his speech by advising scholars to "be inspired by the examples of great men like Rida Saïd, Wafic Saïd and Nelson Mandela and go out on your journey, to change for the better, your communities, your countries and the world in which you live and serve". Read Revd Aitken's full speech here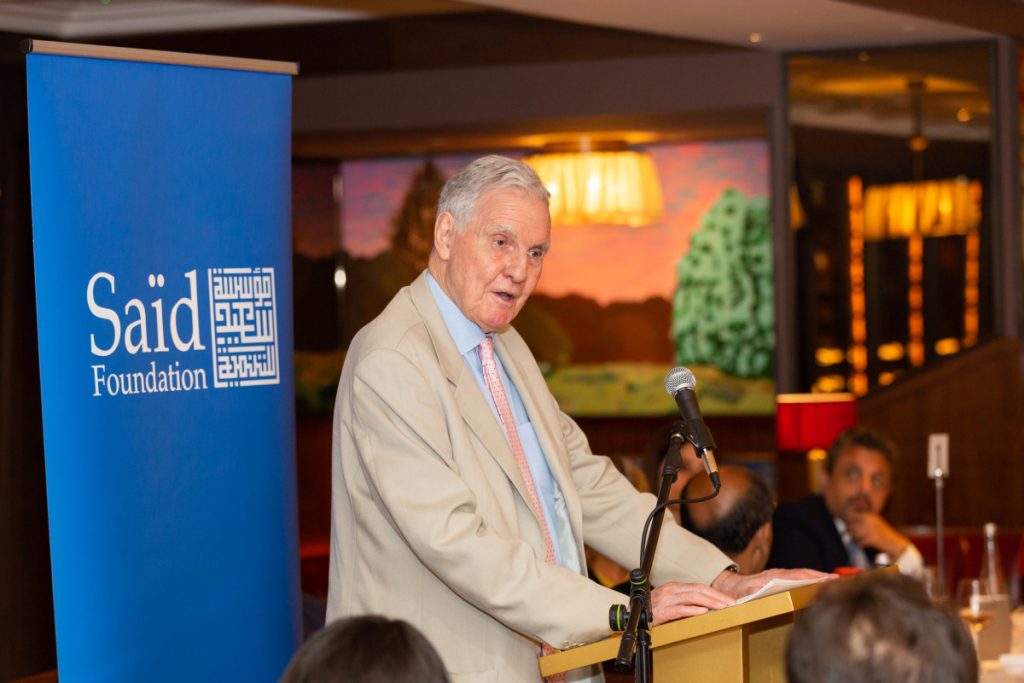 All photographs by Greg Hammond