scholarships
Scholarships Programme Partners
Our partners
In partnership with several UK universities and public and private sector organisations the Saïd Foundation is able to offer more scholarships to talented individuals from Syria, Jordan, Lebanon and Palestine.
Chevening Scholarship Programme 
The Saïd Foundation also partners with Chevening to jointly fund up to 12 scholars each year.
If you wish to be considered for a joint Saïd Foundation/Chevening Scholarship you must check that you meet all the relevant eligibility requirements and, in addition to submitting a Saïd Foundation application, you must also apply to Chevening before their deadline.
If you are selected as a Saïd / Chevening Scholar then your award will be jointly funded. The Saïd Foundation will pay your tuition fees and Chevening will fund your allowances and flights.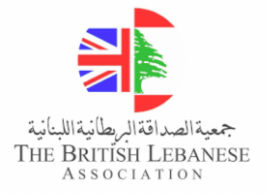 The British Lebanese Association (BLA) 
The Saïd Foundation has a long standing partnership with the BLA to jointly fund scholars from Lebanon. All fields of study will be considered except the following areas: clinical medicine of all kinds including dentistry, business and financial studies, computer studies, engineering, any type of scientific research.
There is no separate application process for a Saïd Foundation / BLA scholarship. In the Saïd Foundation scholarship application form all Lebanese candidates will be asked to indicate if they wish to be considered for a jointly funded award. Only Lebanese candidates who tick this box will be considered.
UK university partners
Candidates should apply to one or more of the Foundation's partner universities. Our partners offer a wide-range of courses, in the unlikely event that a candidate is unable to find a suitable course then they must provide a thorough justification for their choice on the scholarship application form. The Foundation will only consider an application for study at a non-partner university if the proposed course is not offered by one of our partner institutions.