Further work
Turquoise Mountain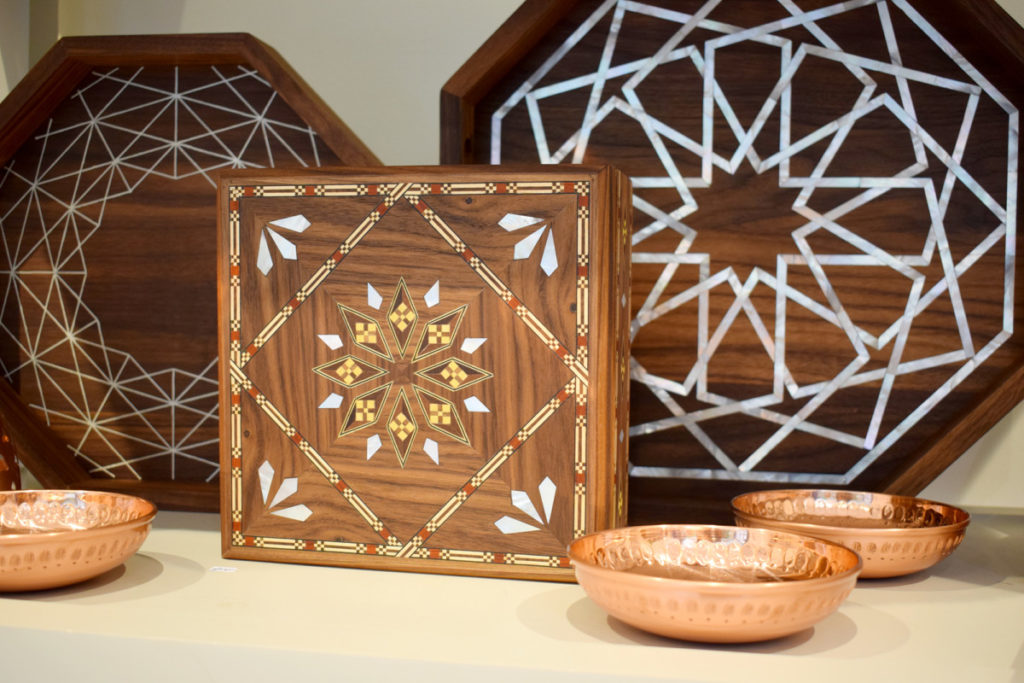 Turquoise Mountain was founded in 2006 by HRH The Prince of Wales to revive historic areas and traditional crafts, to create jobs, skills and a renewed sense of pride. Turquoise Mountain first developed a successful model of creating livelihoods for artisans living in the most challenging conditions in Afghanistan and subsequently expanded its work to Myanmar and Saudi Arabia. It has considerable expertise in supporting and training artisans from endangered cultural heritages and reconnecting them to markets. In 2017, after two joint assessment visits to the region with Turquoise Mountain, the Foundation funded the launch of a new programme in Jordan enabling Syrian refugee master craftsmen to practice their trade.  In the first phase of this project, Turquoise Mountain built a network of master artisans in traditional Syrian crafts such as woodcarving, mother-of-pearl inlay, glass blowing and 'Ajami' painting. It worked with them to produce handmade crafts, for local market and export, and train the next generation of practitioners, thereby preserving Syrian and Levantine heritage, providing meaning and livelihoods for both Syrian refugees and host communities in Jordan.
Following the success of this phase, the Foundation agreed in late 2018 to fund the scaling up of this programme in Jordan over the following two years.  Since early 2019, it has expanded the artisan network to over 75 master artisans from Syria and Jordan, provided training to hundreds of apprentices, and brought their stunning craft pieces to new markets regionally and internationally.   Thanks to this work, artisans in the Levant are able to claim a protected and thriving craft industry that brings them pride and employment and ensures that this heritage is passed onto a new generation.   All year around, extensive training takes place in stonemasonry, woodwork, Islamic geometry and drawing, jewellery and embroidery workshops in various locations in Amman.
Turquoise Mountain is now well established in Amman and receives an increasing number of visitors at its prestigious Rainbow Street showroom each month. The range of products includes large mosaic dining tables, mother-of-pearl inlay screens, exquisitely carved wooden furniture, and smaller souvenir items such as brass and copper candle holders and carved wooden trays. The jewellery workshop is thriving and Turquoise Mountain has entered into partnerships with international jewellery designers Pippa Small and Jinks McGrath who have already begun to design, order, purchase and sell products from the Amman workshops in the UK.   Jo Malone commissioned a special range of wood and mother-of-pearl candle-holding boxes for Ramadan 2019.   The impressive range of products can be seen here
The cultural heritage outreach programme continues in the camps and, together with a variety of partners, Turquoise Mountain delivers multiple courses in Zaatari camp, Azraq camp, in host communities and in Amman to hundreds of children.  Hands-on activities teach children about traditions such as Mosaic, Islamic Geometric Patterns, Storytelling, Traditional Songs, Folklore Dance, and much more.   This programme allows displaced children and their families to reconnect with and learn about their rich heritage.
You can read more about Turquoise Mountain's activities in Jordan here.